Our state of the art Hunter Alignment System offers precision alignments and delivers the most accurate alignment settings for maximum driving performance!

Hunter Alignment System
WE OFFER FREE ALIGNMENT INSPECTIONS!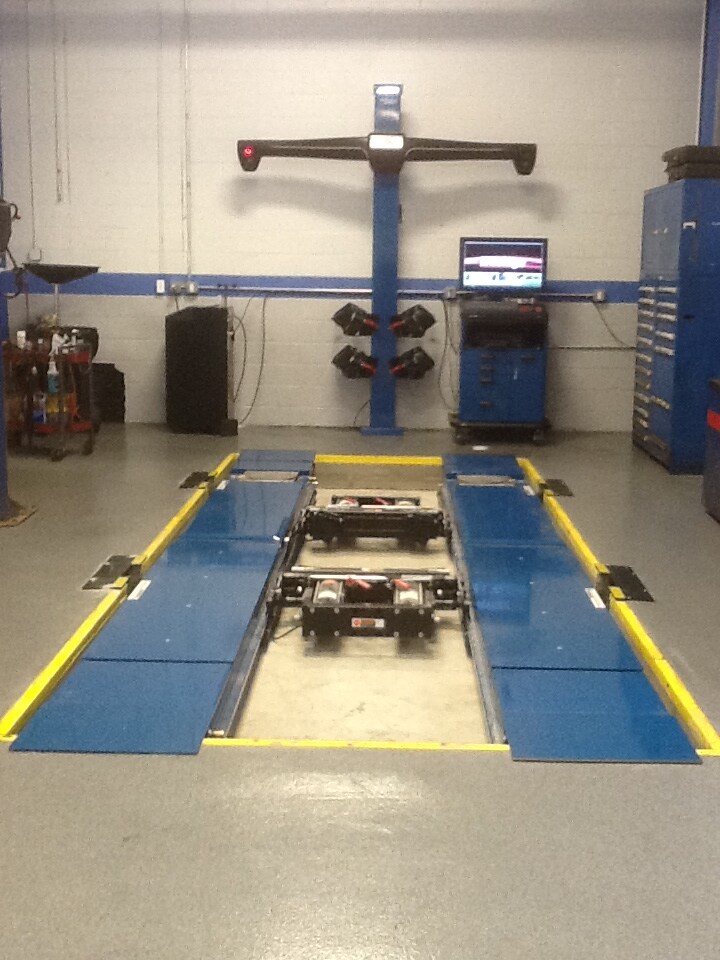 Our Wheel Alignment Service Packages: PROTECT YOUR TIRES!


Standard Wheel Alignment Package:  $99.99 $89.99 Covers you for 12 months or 12,000 miles, whichever comes first.

2-Year Wheel Alignment Package: $99.98 Covers you for 2 years or 24,000 miles, whichever comes first (adjustments only).

Lifetime Wheel Alignment Package: $169.98 Our best Value! Your vehicle is covered as long as you own it, with no limit!                              
The Importance of a Wheel Alignment on Your Vehicle


An unbalanced wheel alignment can effect driving efficiency in addition to cost you money. A proper alignment establishes all four wheels are situated straight ahead and parallel.
Listed below are potential benefits to wheel alignment:
Increases gas mileage
- A properly aligned wheel on your vehicle has much less resistance when moving which helps with fuel economy.

Longer lasting tread
- A vehicle out of alignment makes tires wear out faster because they don't roll straight ahead. Instead, they are scrubbed along in the wrong direction. Tires have to be replaced more frequently that way.  A good wheel alignment ends up saving you money overall.
Steering problems and tracking issues can be solved with a good wheel alignment; keeping you safer while driving
- The ability to swerve to steer clear of and avoid accidents and road debris is greatly enhanced with proper wheel alignment.